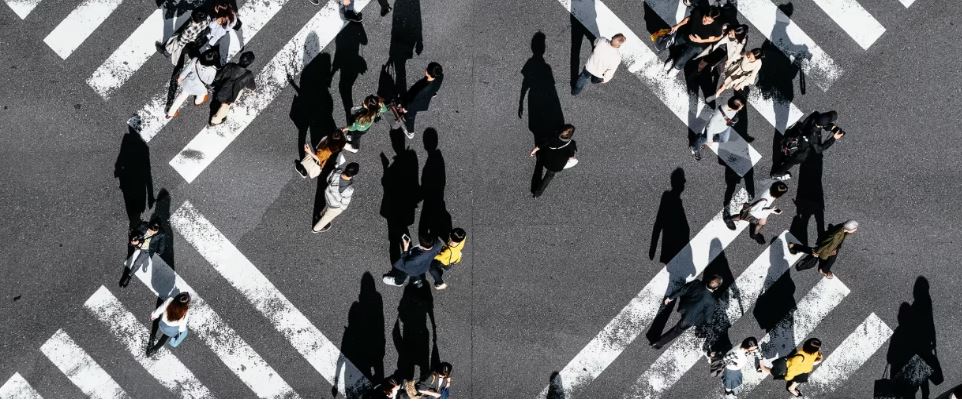 Our New Year's Resolution: Make Everybody Count
In this newsletter we are excited to welcome two new staff members to the Diversity Atlas team, announce our sponsorship of the 2023 World Gay Boxing Event, showcase an article in Apolitical written by our CEO and Founder Peter Mousaferiadis, highlight an important cultural anniversary and introduce updates to the Diversity Atlas platform.
---
Welcoming Getrude Matshe and Hassan Boudar to the Diversity Atlas team!
---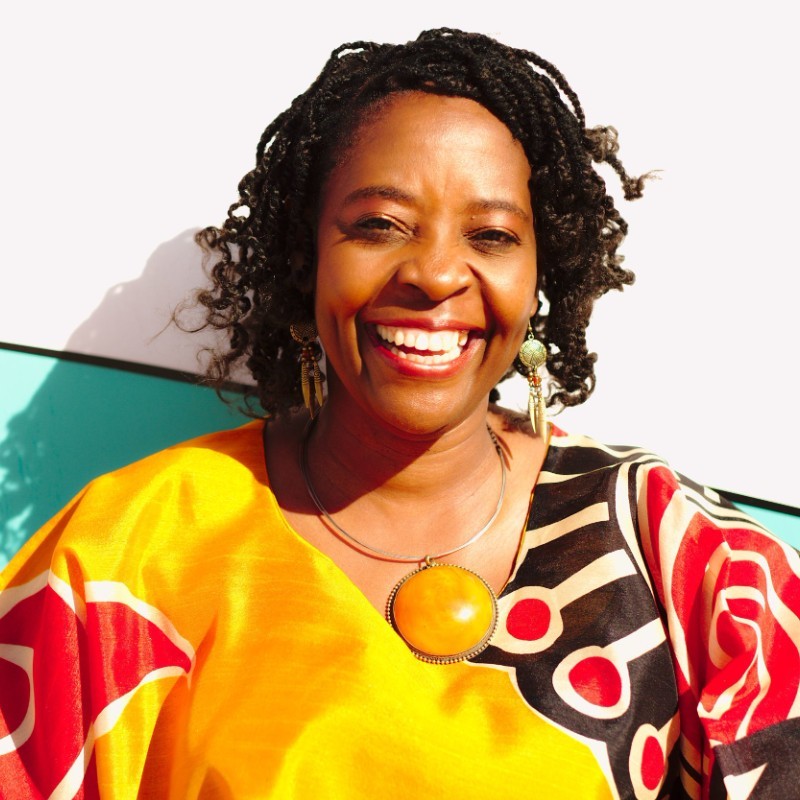 Getrude Matshe – Senior Cultural Ambassador.
We are delighted to welcome Getrude to the Diversity Atlas family.
Getrude started her career in Norway in 1989 where she worked in the IT industry as a Systems Analyst, Systems Support Manager and Project Manager.
She immigrated to New Zealand in 2001 and is now the Director of several successful companies. Getrude is an inspirational speaker who has been described as a vibrant bundle of African energy whose zest and passion for life inspires everyone she meets.
She has written several books, assisted in the production of movies such as "Freedom Cry", "King Kong", and "Avatar", is a Rooney International Scholar and is a mother of three and the grandmother of a little boy. Getrude has founded several organisations that promote and advocate for greater diversity and equity of voices.
Getrude appears regularly on TV and is a regular TEDx Speaker, United Nations Speaker and is the South West USA E-Club Rotary International President.
You can watch Getrude's TEDx video HERE.
Read her Huffington Post Articles HERE.
---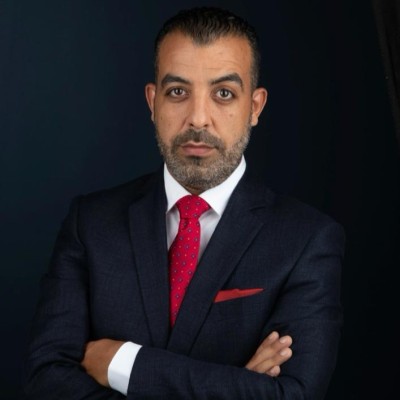 Hassan Boudar – Head of Operations for Diversity Atlas in the MENA region.
We would also like to introduce Hassan to our readers.
During his corporate career, Hassan was in charge of the Legal, Regulatory and HR aspects of one of the world's leading logistic group across the 85 countries. He supervised the various Legal, Regulatory, Compliance and HR teams of FedEx in the Middle East, Africa and the Indian subcontinent.
Born in 1982 to Moroccan parents, Hassan spent his childhood in Montauban, France with his 6 brothers and sisters. Hassan practiced English boxing at the national level until age 20, when he decided to hang up his gloves to devote himself fully to his law studies.
Recognized by his peers for the quality of his commitment to his teams, Hassan was elected "Millennial of the Year" in 2021 by American Modern Counsel magazine, and in the Middle East he was named the Diversity Champion of the Year by the "Legal Week" magazine in partnership with the "Corporate Counsels" Association.
The Pinnacle of Hassan's recognition in the DEI space was in 2022 when the International World Human Resources awarded him the Inspirational DEI Leader 2022 for his work, dedication and results in the DEI area. In France, in his hometown region, the public voted him as the Personality of the year by La Depeche du Midi, inspired by his outstanding career and inspiring journey.
Hassan Bouadar is an honorary professor at Amity University Dubai, where he actively teaches MBA and Bachelor students on Leadership and Law. In addition to his Amity University Dubai academic courses, Hassan regularly speaks at International Conferences on Legal, Regulatory Affairs, Compliance, DEI trends and challenges.
---
Diversity Atlas is proud to support the 2023 World Gay Boxing Championships. Diversity Atlas' cultural mapping platform is set to map the diversity at the event.
The World Gay Boxing Championships is an inclusive organisation working to disrupt homophobia, biphobia, transphobia and interphobia in boxing and sport in general. The organisation provides a safe and friendly environment for the LGBTQIA+ and wider community to enjoy an exciting and vibrant boxing event.
From the 18th to 22nd of February, the World Gay Boxing Championships will be conducted under Boxing Australia rules sanctioned by Boxing Australia NSW. Alongside the boxing matches, there will be entertainment shows including drag queens, DJ sets and more.
Diversity Atlas' world-first survey tool will be mapping the diversity across all participants and boxers on a deep and nuanced level. Diversity Atlas aims to engage, celebrate and highlight the richness of cultural diversity at this unique event, and understand the level of diversity a global event like this can bring.
Click HERE to purchase tickets.
---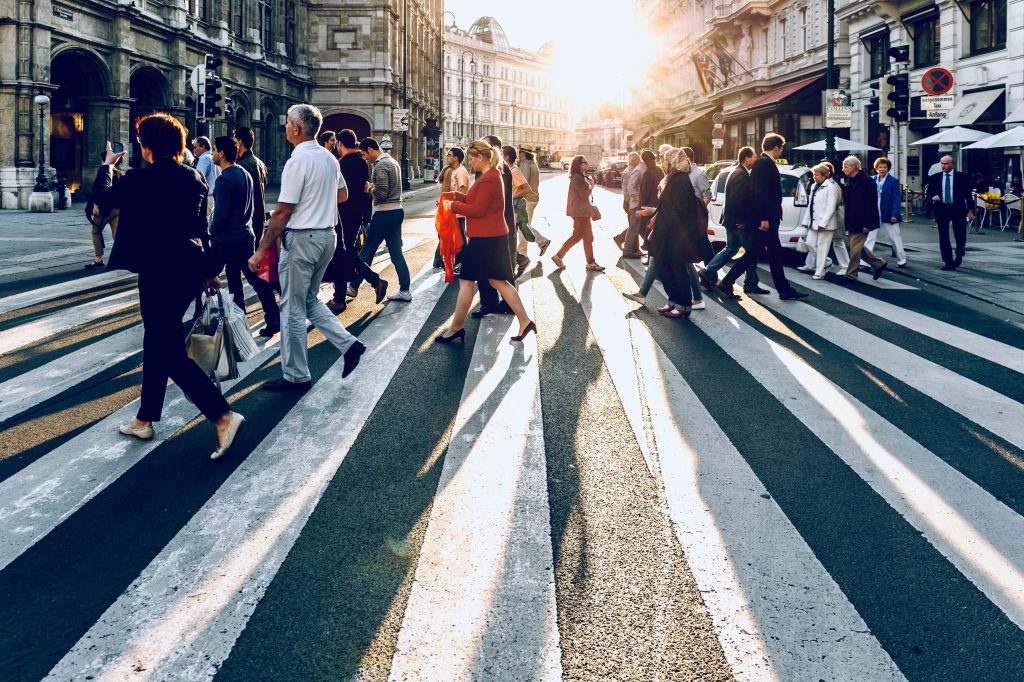 Our Founder and CEO Peter Mousaferiadis wrote an article for Apolitical entitled 'Why Diversity Equity Inclusion (DEI) must take an intersectional approach'.
Peter addresses the issue of DEI strategies failing to achieve their goals as individuals continue to feel excluded, othered, and not counted in the limited data sets and demographic categories that are accepted by organisations. These categories fail to recognise the existence of a large portion of the population. Inclusive data sets are necessary for carrying out a nuanced approach to identifying areas of inequity within an organisation and informing intervention strategies.
Intersectionality, a term coined by legal scholar Kimberlé Crenshaw in 1989, is the concept of recognising the interconnectedness of different social categories and how they overlap to produce multiple forms of oppression and discrimination.
Adopting a "one size fits all" approach to diversity in the workplace means that management practices are implemented differently for different groups. Diversity training, mentoring programs and networking can be a step forward towards inclusivity but can oftentimes leave some individuals behind.
Peter suggests the solution to this problem is a data-driven, intersectional approach that ensures no one is left out. Research shows that acknowledging all facets of culture and diversity leads to increased staff retention and greater representation.
"When we know who is present in the room and recognise who is facing multiple systemic barriers to equality, we can behave in the inclusive ways that are necessary for healthy, well-functioning workplaces in which no one is left behind and everyone is seen, appreciated and feels safe."

Peter Mousaferiadis, Founder and CEO
Diversity Atlas is the world's first diversity data-analysis platform that provides insight into cultural and demographic diversity within an organisation. It enables organisations to understand the diverse richness of their teams and to better measure, understand, acknowledge and act on their diversity, inclusion and development strategies.
Click HERE to read the Article.
---
New Features and Updates
---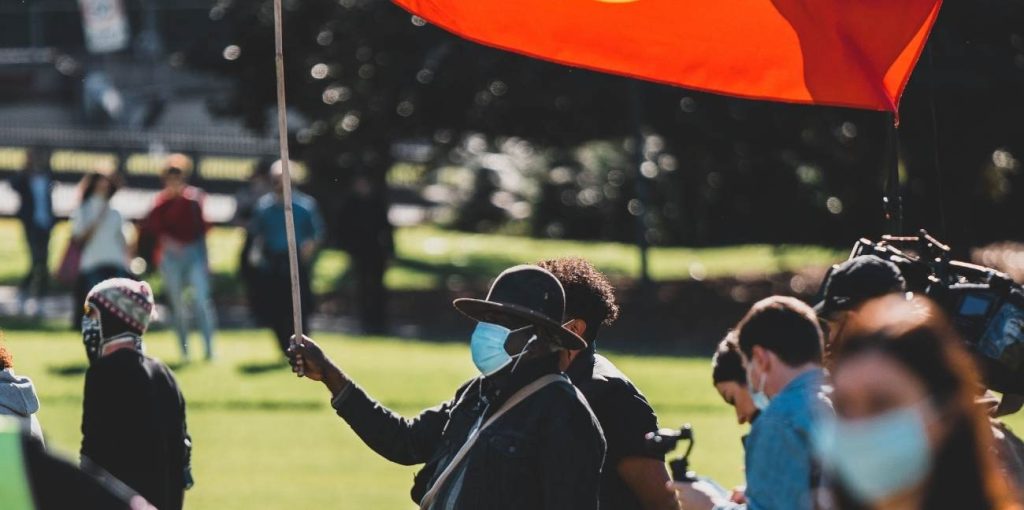 This month, we're highlighting the Anniversary of the Apology to members of the Stolen Generations (Australia) in our Diversity Calendar, on 13 February.
This date marks the annual anniversary of then-Australian Prime Minister Kevin Rudd's formal apology outside Parliament House in 2008 to members of the Stolen Generations. The Stolen Generations refers to First Nations people impacted by past government policies of forced child removal. Survivors of these policies and their descendants are statistically some of the most disadvantaged people in Australia.
The spirit of the anniversary is not only an apology, but demonstrates a willingness to hear from impacted people and contribute to the healing journey.
---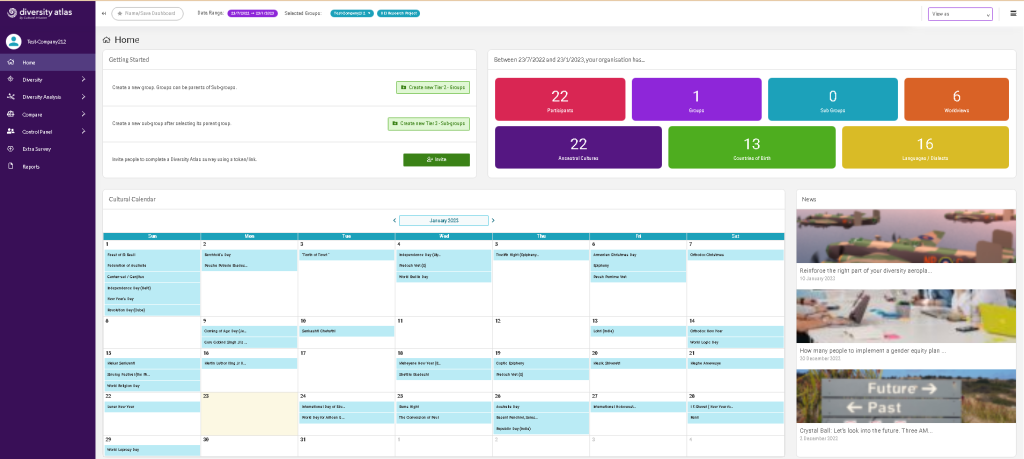 We've updated the Diversity Atlas landing page and cultural events calendar!
Our Cultural Events Calendar has been updated for 2023, with an even more comprehensive list of national holidays and culturally significant events to discover.
The landing page on the Diversity Atlas dashboard has been updated to include our cultural events calendar, as pictured above.
To stay up to date with our world-first data analytics platform, Diversity Atlas, follow our social media accounts in the footer of this email.
---