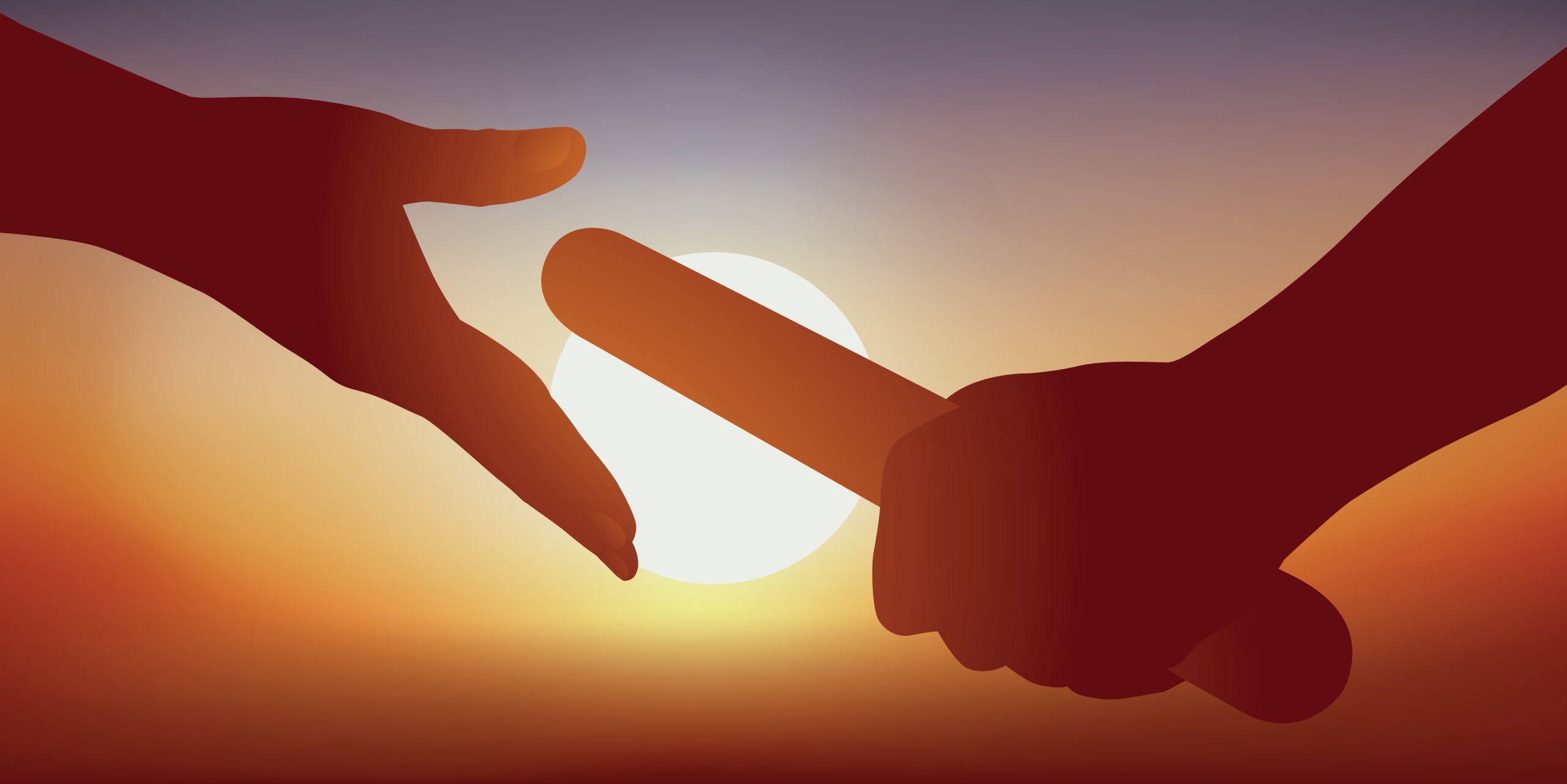 Passing the baton through sharing diversity knowledge and stories
In this newsletter we take a look at a recent interview between our CEO and Founder Peter Mousaferiadis and the Global Inclusion Online Forum, preview an upcoming webinar with our Cultural Attaché Quincy Hall and highlight Cultural Infusion's contribution to the Capturing Cultural and Linguistic Diversity in Australia position paper by the AAG (Australian Association of Gerontology). We also spotlight our partnership with HerStory to stage the largest Global Summit for Women's Stories in Washington DC, an important cultural date on our diversity calendar, and provide a product update on survey anonymity. 
---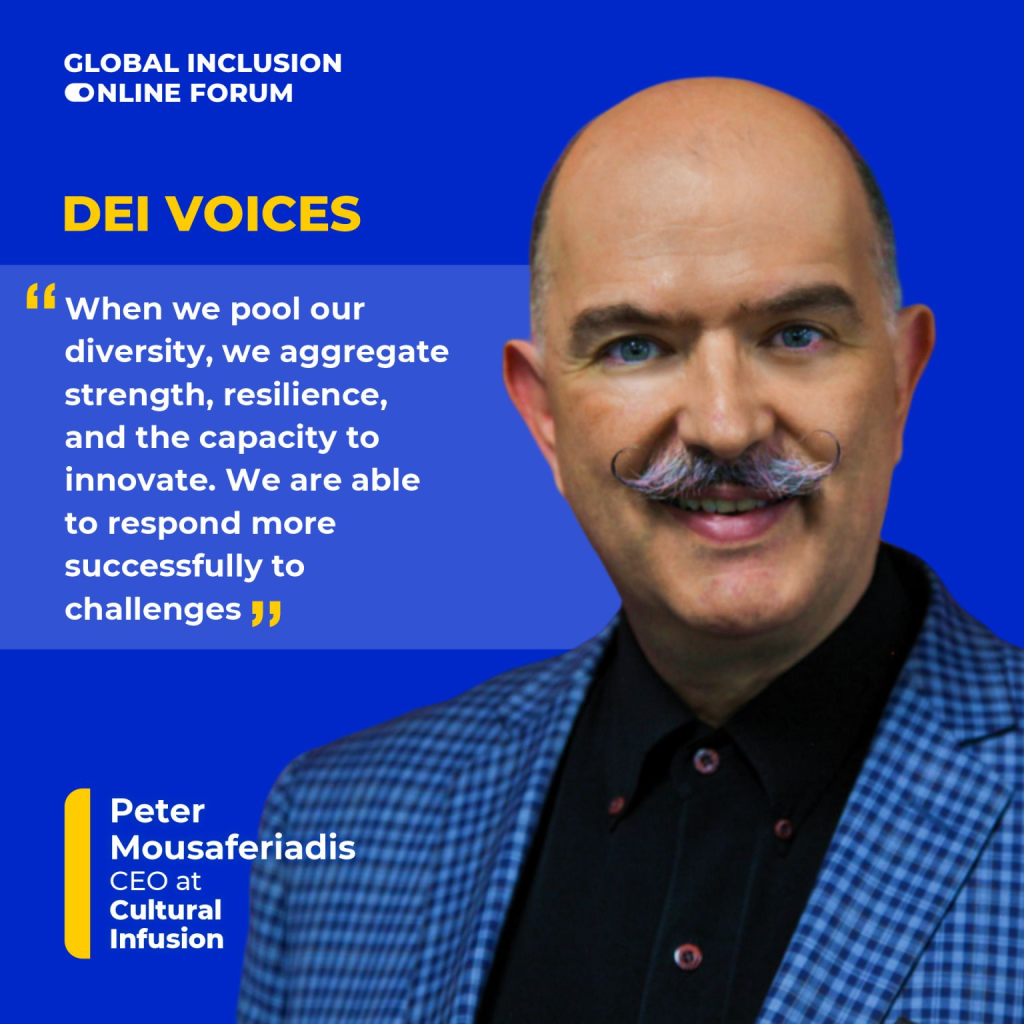 Interview with GIOF.
Peter Mousaferiadis was interviewed by the Global Inclusion Online Forum (GIOF) about his journey in Diversity, Equity and Inclusion (DEI) work.
Peter spoke about his experience as a CEO in improving company culture to create a space where everybody belongs and feels valued. He details the advantages of a diverse workforce where a variety of skills and perspectives provide the ability to overcome challenges and build resilience.
Peter also discussed the need to be vigilant against unfair work practices. He spoke on how data equity and transformational analytics are able to identify through a multifactorial analysis where equity is occurring and where it might not be in the workplace. 
Cultural Infusion works to improve DEI in the workplace through our tool Diversity Atlas, a data-driven analytics platform that measures cultural and demographic diversity. 
Click HERE to read the full interview.
---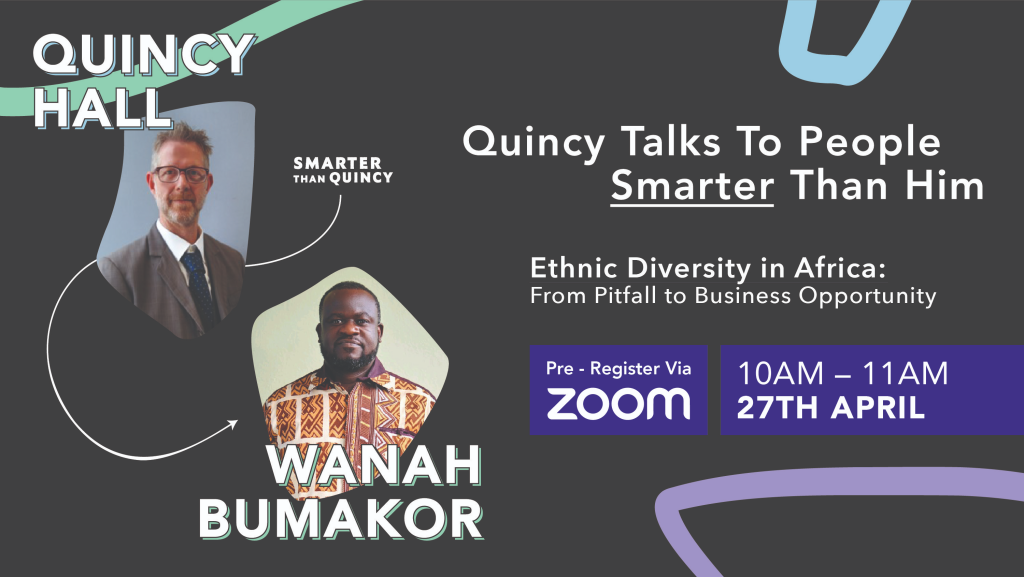 Quincy Talks to People Smarter than Him.
In the coming weeks, Diversity Atlas' Cultural Attaché Quincy Hall will host the first edition of his webinar series 'Quincy Talks To People Smarter Than Him'.
Quincy will speak with Wanah Bumakor,  Cultural Ambassador for Diversity Atlas, about Wanah's upcoming paper which discusses ethnic diversity in Africa, titled 'From Pitfall to Business Opportunity'. 
The webinar will take place via Zoom on April 27th  between 10 AM – 11 AM AEST.
Stay tuned over the next couple of weeks as we provide updates on the webinar series via our newsletters and social media platforms: Facebook, Twitter, Linkedin and Instagram.
---

Cultural Infusion's contribution to the AAG.
Cultural Infusion is proud to have contributed to the Capturing Cultural and Linguistic Diversity in Australia: AAG (Australian Association of Gerontology) position paper published this month.
Our CEO and Founder Peter Mousaferiadis provided insight into the paper which aims to share how cultural and linguistic diversity is captured in Australian government data. 
The research explores which variables are currently used to measure cultural and linguistic diversity in Australia and how the government selects, analyses, groups and reports on these data sets.
The paper provides the AAG Position Statement on how CALD could be better identified and measured in Australian government data reports and clarifies what is meant by the term 'CALD'.
Cultural Infusion supports the four recommendations provided at the end of the paper. These recommendations to the Australian Government are to:
Consistently capture the 12 variables suggested by the ABS.
Stop using "CALD" to describe a type of person.
Identify and report on variables that relate to cultural & linguistic diversity based on the aim of the report.
Report clearly on which variables were used to explore Australia's cultural and linguistic diversity.
To find out more, click HERE to access the paper.
---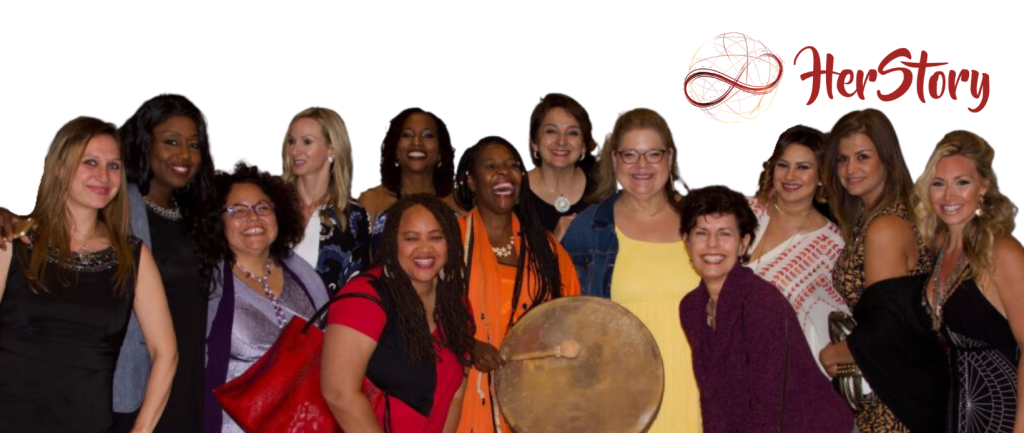 Diversity Atlas partners with HerStory.
This month, Diversity Atlas partnered with HerStory to stage the largest Global Summit for Women's Stories in Washington DC last week.
Cultural Infusion's Senior Cultural Ambassador Getrude Matshe is the founder of HerStory. The global and collaborative initiative brings women from all cultures together to share inspirational, enlightening and uplifting personal stories and experiences of issues that are affecting women – socially, economically and environmentally.
The event hosts influential female thought leaders across a variety of backgrounds and professionalisms including business and entrepreneurship; health and wellness; family and relationships, social justice, creativity and spirituality.
Getrude presented Diversity Atlas at the Cultural Wellness Center in Minneapolis, where the survey mapped the cultural makeup of the conference across a range of cultural pillars.
Visit the HerStory website HERE.
---
New Updates and Features
---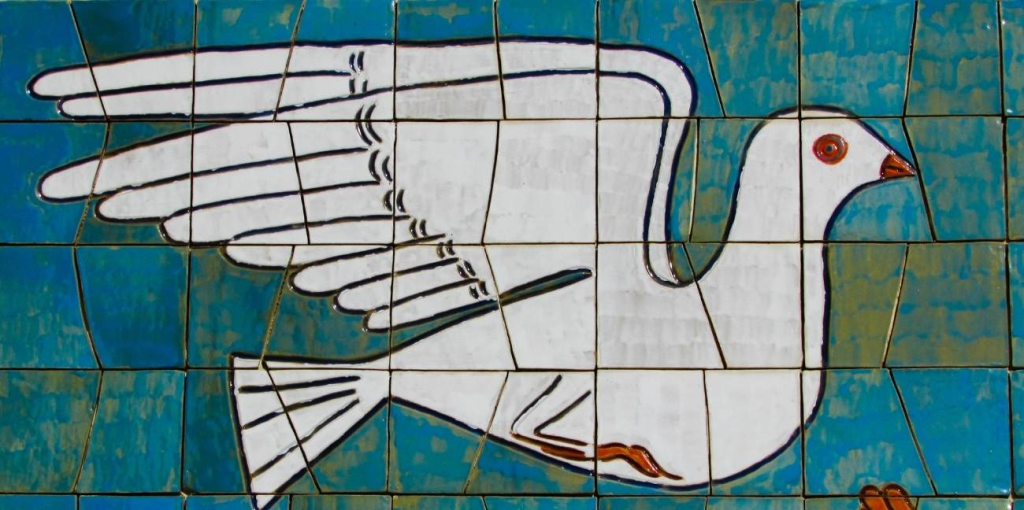 International Day of Multilateralism and Diplomacy for Peace
We're highlighting the upcoming International Day of Multilateralism and Diplomacy for Peace, occurring on April 24 every year.
The day was established by the United Nations General Assembly in 2018 to promote the values of multilateralism and international cooperation, which are essential for achieving global peace, security, and development.
Multilateralism refers to the practice of countries working together to address common challenges and achieve common goals through international cooperation and collaboration. The United Nations is a prime example of multilateralism in action, as it brings together countries from all around the world to work together on issues of global importance, such as climate change, poverty and conflict prevention.
The International Day of Multilateralism and Diplomacy for Peace aims to raise awareness of the importance of multilateralism and to encourage people and governments around the world to support and promote it. It also highlights the three pillars of the UN – peace and security, development and human rights – and emphasises the interconnectedness of these pillars.
The International Day of Multilateralism and Diplomacy for Peace is an opportunity to reflect on the importance of working together to achieve common goals and to promote the values of cooperation, dialogue, and diplomacy as essential tools for building a more peaceful, just and sustainable world.
Click HERE to visit the calendar.
---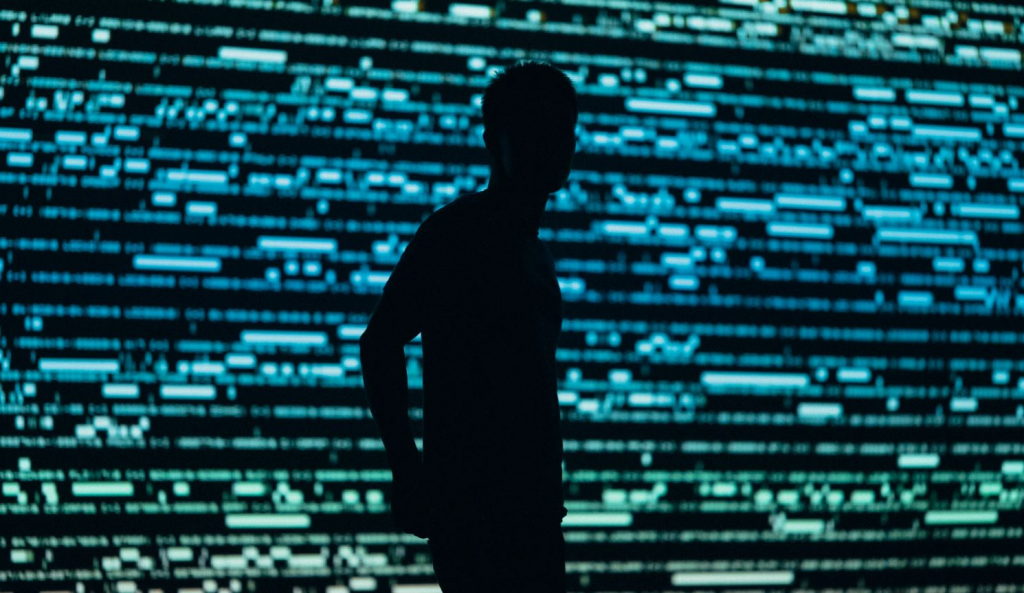 Product Update.
Diversity Atlas' Cultural Attaché Quincy Hall discusses anonymity in DEI surveys in his latest Product Update, Is Survey Anonymity Good or Bad?
Quincy's article explores the benefits and drawbacks of anonymity in surveys designed to gather sensitive information from participants. He describes how organisations seeking to create a diversity profile through self-identification queries must decide whether to deploy the survey from within their own HR systems or engage a third-party data collector who can ensure anonymity.  
Anonymity may provide better data due to participants being more likely to answer sensitive questions truthfully, however some administrators want the ability to link up responses to internal HR records and therefore cannot retain anonymity. 
Quincy shares his key findings based on his experiences at Diversity Atlas:
The increase in responses from anonymous participants is reported by customers across various sectors, although the degree of variation in results depends on the industry, country, function, and level of hierarchy.
The level of trust the staff has for the company, as well as the communications strategy, are also important factors.
People want to be seen and heard, counted, and free to identify themselves, but their data and identity privacy is important, and anonymity guarantees the link between whole-self identity and privacy.
In the end, we believe keeping the participants' identities anonymous is the right thing to do when collecting sensitive information as this will allow the participant to answer truthfully and produce the most in-depth diversity data possible.
Click HERE to read 'Is Survey Anonymity Good or Bad?'
---