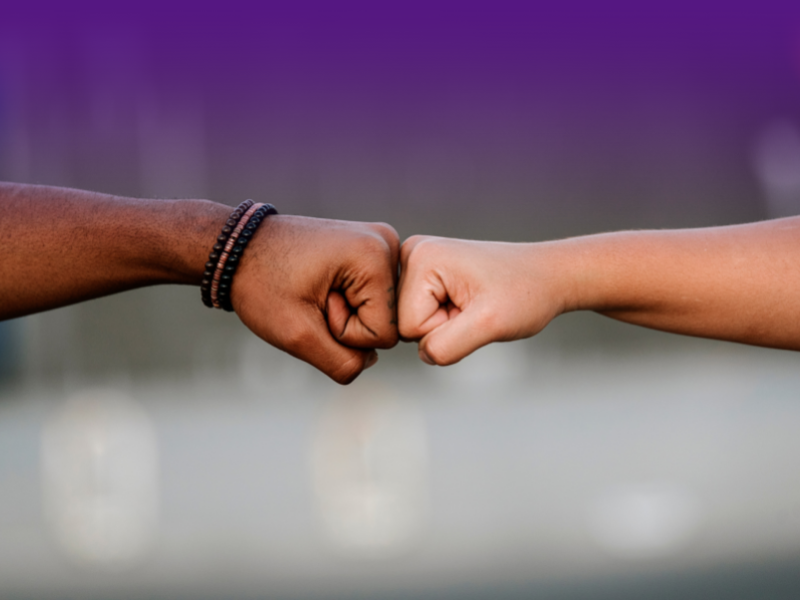 TechDiversity and Cultural Infusion have formed a new partnership to deliver workforce benefits based on common goals and visions for a more diverse future. The partnership kicked off with joint initiatives presented to government and organisations keen to measure the diversity of their workforce, to use data for evidence-based action, and to analyse if their workforce is representative of the community.
Partnership provides new abilities
"During the past 12 months, TechDiversity has developed a number of new resources to support their community and the Cultural Infusion partnership fits perfectly into this offering," explains Luli Adeyemo, Director of Best Case Scenario, the agency behind TechDiversity.
"TechDiversity is once again excited to push boundaries through our partnership with Cultural Infusion, we can now offer our community of business leaders the ability to define and measure diversity. Their analytics tool, Diversity Atlas is exactly what our community of HR executives, business leaders and employees championing Diversity and Inclusion (D&I) need, to not only justify the positive impact of D&I on workforces but also the business successes it can reap.
"I have lost count of the number of business leaders asking me how to measure diversity, well my answer to them is Diversity Atlas – using data for evidence-based action."
Both organisations share their vision of a future where; all people are valued, individuals are empowered, and organisations and communities thrive.
Cultural Infusion's data-driven mapping platform Diversity Atlas acts as a catalyst for transformational change, providing a world-first definition and measurement of cultural diversity, along with the knowledge and insight necessary for inclusive strategies.
Working together to drive workforce benefits

TechDiversity will work with Cultural Infusion to deliver workforce benefits in the following areas:
Educate: continue to support business leaders in understanding the business benefits of diversity and inclusion, how to measure and begin cultural transformation.

Implement: champion initiatives by providing tangible tools and resources for business leaders to meet their D&I objectives enabling them to integrate it into their business strategies, supported by real-time data analytics.

Salute: we will share stories of D&I success ranging from workplace wellbeing to improvements in productivity and company growth.
Cultural Infusion clients can access TechDiversity's educational resources and attend upcoming awards to meet with other organisations who are benefiting and celebrating from a D&I workforce.
"Our partnership with BCS and TechDiversity has allowed us to continue to build cultural harmony and well-being within government and private sector organisations. We are working with them to create real positive change through an innovative initiative that truly fosters a more diverse and inclusive workforce within these sectors,"

Cultural Infusion's Chief Experience Officer Michael Walmsley.
A not-for-profit alliance, TechDiversity was established in 2015 by a group of business professionals who are passionate about celebrating diversity and inclusion within Australian technology workforces.
On a mission to make diversity and inclusion the top business priority in Australia, TechDiversity is at the forefront of amplifying diversity awareness and achieving a culture of inclusion, through conversation, collaboration and action among a committed #TechDiversity community.
Tech Diversity has representation from the Australian Computer Society (ACS), Australian Information Industry Association (AIIA), Vic ICT for Women, Australian Women in Security (AWSN), SeniorPreneurs, and Mia Consulting.
With a focus on strengthening frameworks to increase the participation of all of diverse groups within a tech workforce including:
Cultural diversity,
Racial diversity,
Religious diversity,
Age diversity,
Sex / gender diversity,
Sexual orientation, and
Disability.
Take the pledge to positively shape workplaces
With a goal to reach half a million pledges by 2025, Tech Diversity is encouraging every person in an organisation to responsible for championing diversity and inclusion, by taking the Tech Diversity Pledge.
One small action towards diversity and inclusion contributes to one big change.
As well as making a pledge, you can nominate a an organisation or individual for a 2021 TechDiversity Award.
The #TechDiversity Awards recognise individuals and groups who have demonstrated outstanding and inspiring diversity leadership across one or more of the four awards categories: business, government, education and media/advertising.
If you work in a great workplace culture with workforce benefits, Tech Diversity want to hear about the programs or initiatives that have helped cultivate this. By sharing these initiatives, you can inspire other workplaces, to become just as inclusive.
For more information about the awards and how to nominate, visit: https://techdiversityawards.com/salute-awards/
TechDiversity will be celebrating, saluting and shining a light on these individuals and groups at the Gala Dinner being held in Melbourne on December 2, 2021. To join us and the tech community, register for a ticket.