Creating cultural harmony
Great things happen when everybody counts
Diversity Atlas is a unique diversity data-analysis platform that provides insight into cultural and demographic diversity within an organisation. It enables organisations to understand the diverse richness of its teams and to better measure, understand, acknowledge and act on its diversity, inclusion and development strategies.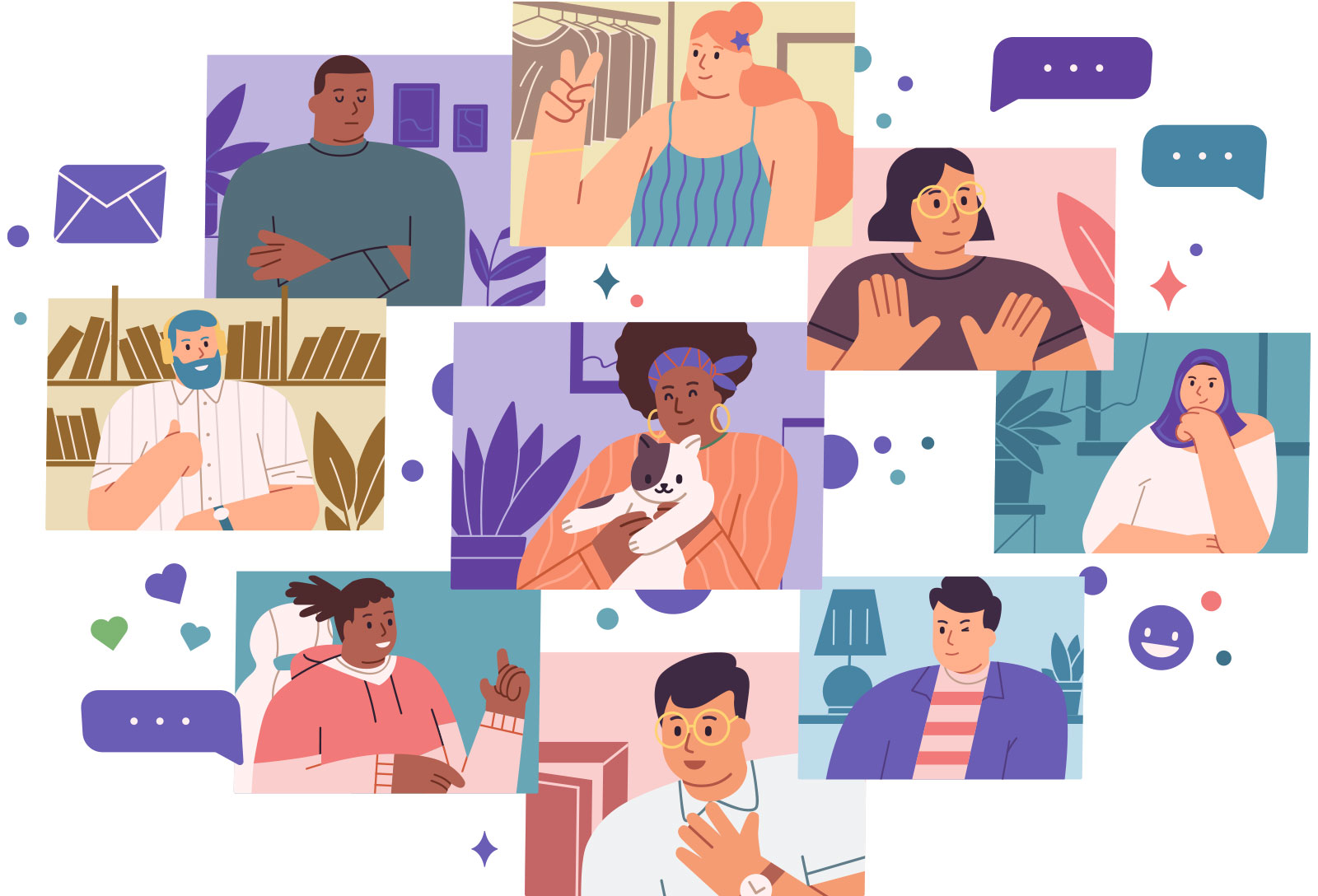 Your organisation's diversity profile, in one place.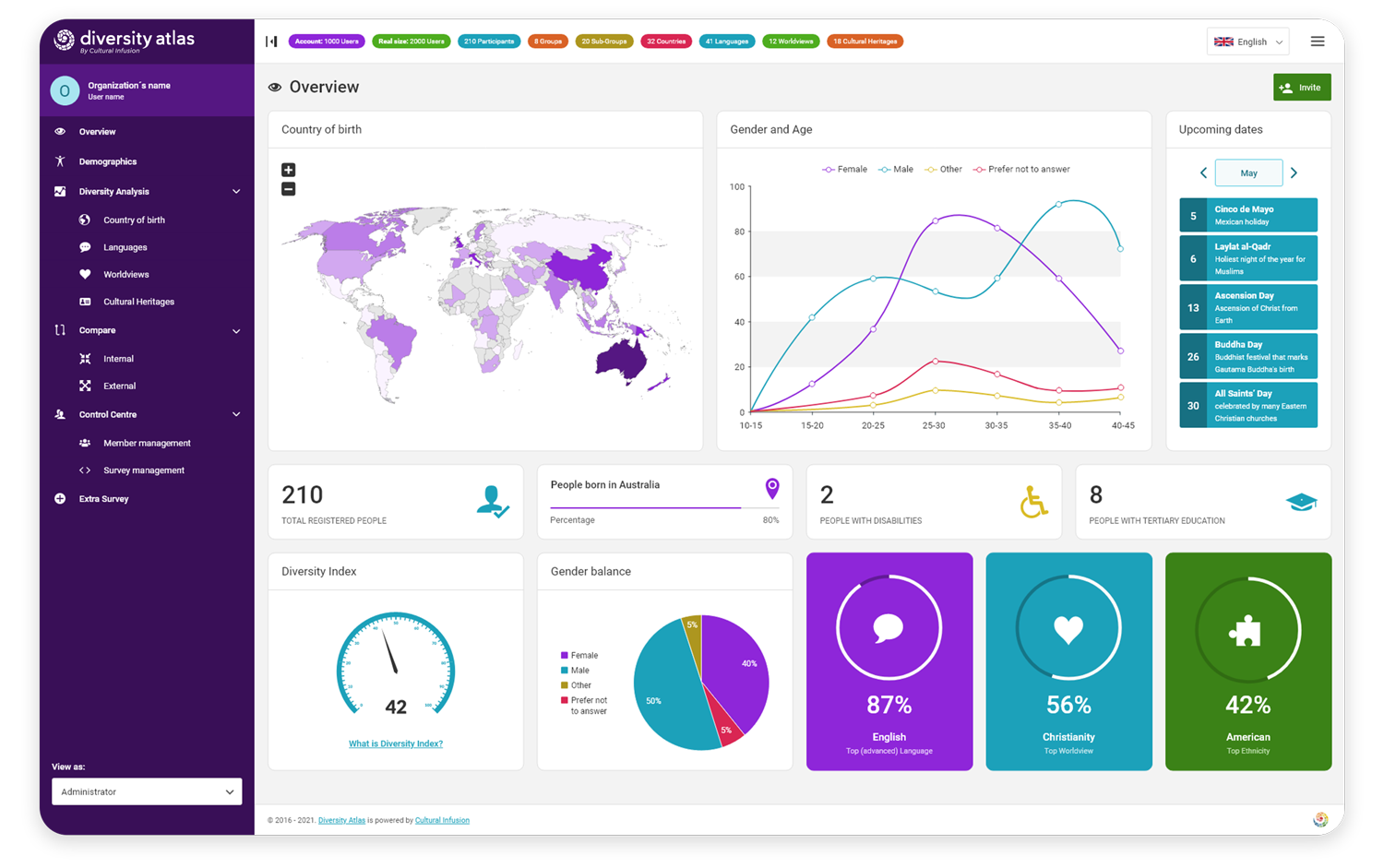 The Diversity Atlas platform makes it easy for teams and organisations to measure, understand and tell their diversity stories for better inclusion and greater value of cultural identity. The Diversity Atlas dashboard visualises your organisations and each teams profile, highlighting diversity achievements and where there's room to improve on inclusion.
The research is clear: organisations perform better when they recruit from a diverse talent pool, and where every team member feels included.
Inclusive policy happens when public sector agencies are as diverse as the societies they're working for.
Represent stakeholders and deliver services more effectively by making sure your team's diversity reflects the community it works with.
Not every student has the same needs. Diversity Atlas unlocks that data to help schools and universities attract and support students from all backgrounds.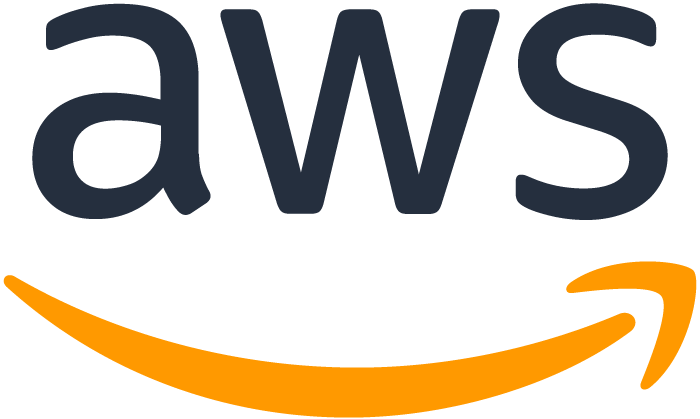 Diversity Atlas helps organisations understand the diverse richness of their teams. This helps organisations to better measure, understand, acknowledge and act on their Inclusion, Diversity and Equity Management strategies and how to better engage with a global workforce
Nidhi Singh, Inclusion, Diversity & Equity Head (AWS)
As an organization with offices on two continents and staff, board members and advisors spread across the world, we had been looking for a tool to help us map and capture our diversity for some time. Diversity Atlas has helped us capture and think about this in ways we had never previously considered. The results have not only helped us identify some previously unknown blind spots but will also now help us develop future DEI strategies.
Beth Pertiller, Senior Director of Operations at Salzburg Global Seminar
Greek Name Day: Amvrosios, Ambrosius
International Civil Aviation Day
Día de la Ciudadanía Americana (American Citizenship Day) (Puerto Rico)
James Ronald Webster Day (Anguilla)
No event found!
Choose to know your organisation better!
Start to look into your organisation´s diversity today.