Diversity matters
Follow our Cultural Diversity Transformation journey to become Diversity Agile
Enable a better diversity strategy with our Diversity Atlas platform, which collects and manages your cultural diversity data that then informs our world-leading change programs that unlock the benefits of diversity.
Growth in productivity, reputation, profit, staff engagement and well-being gains are already well established and documented outcomes that show organisations with more diverse workforces outperform those that don't.
Diversity Atlas provides a well researched, robust and comprehensive platform that measures the depth of peoples Cultural Diversity, providing a complete picture that staff can more fully engage with, that value and respects our world's rich cultural heritage and diversity.
Our solutions cover key stages that are informed, developed and delivered with a data driven approach from the onset from the Diversity Atlas platform, supported by development programs and workshops.
Become better at measuring, understanding, tracking and delivering more informed and better diversity strategies.
Adoption: The process of change
The process of change: Measure current state, understand priority goals and intent; change process in attracting, selecting, developing and engaging your people.
Innovation: The value of change
Create a culture that values inclusion: Develop your people through our change programs, make work more attractive to employees and increase innovation; creativity with greater diversity of culture and thought.
Disruption: Discontinuous refinement
Direct change: Optimise procedures and business processes, refine and disrupt as an agile organisation; build and earn trust.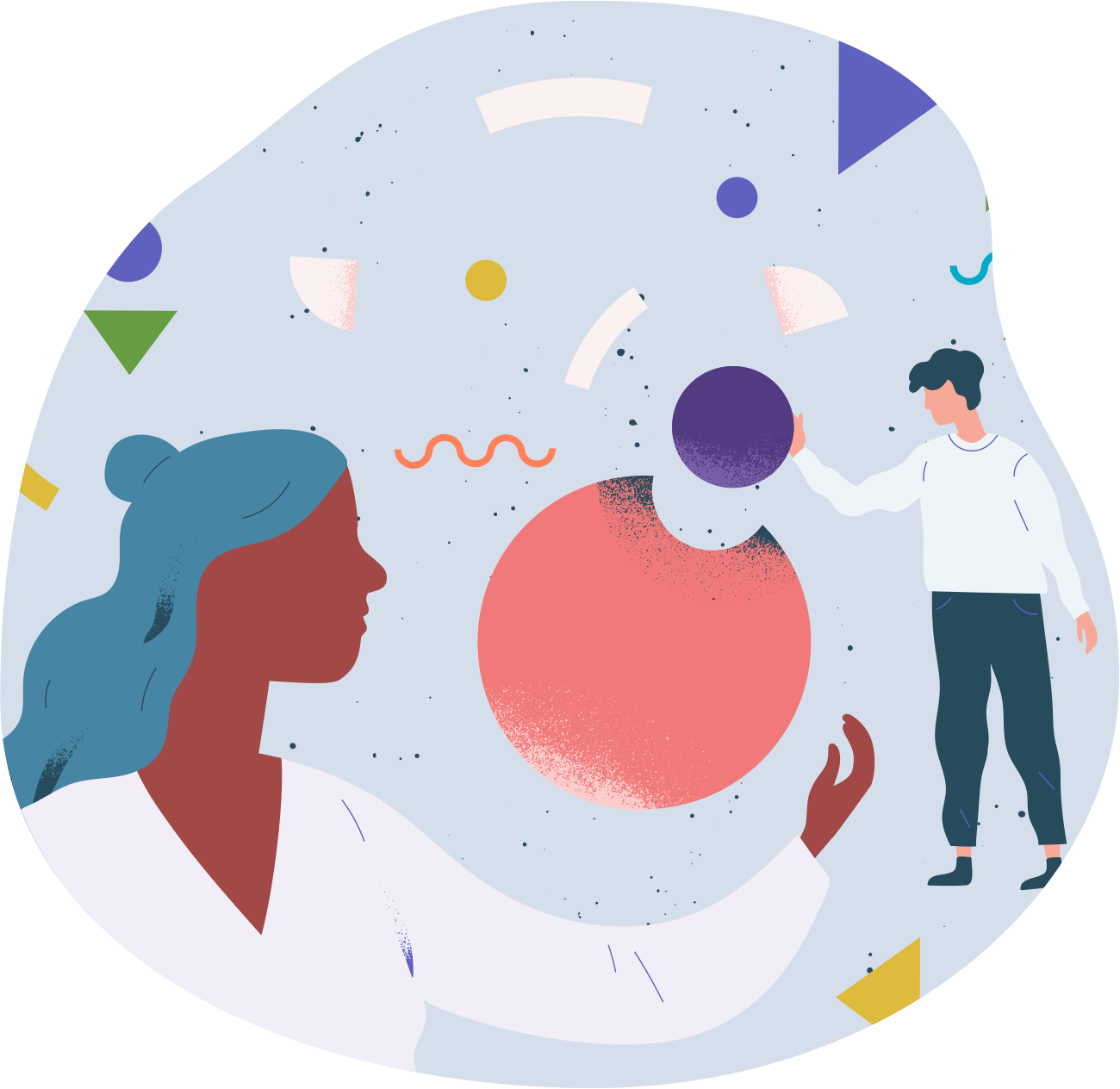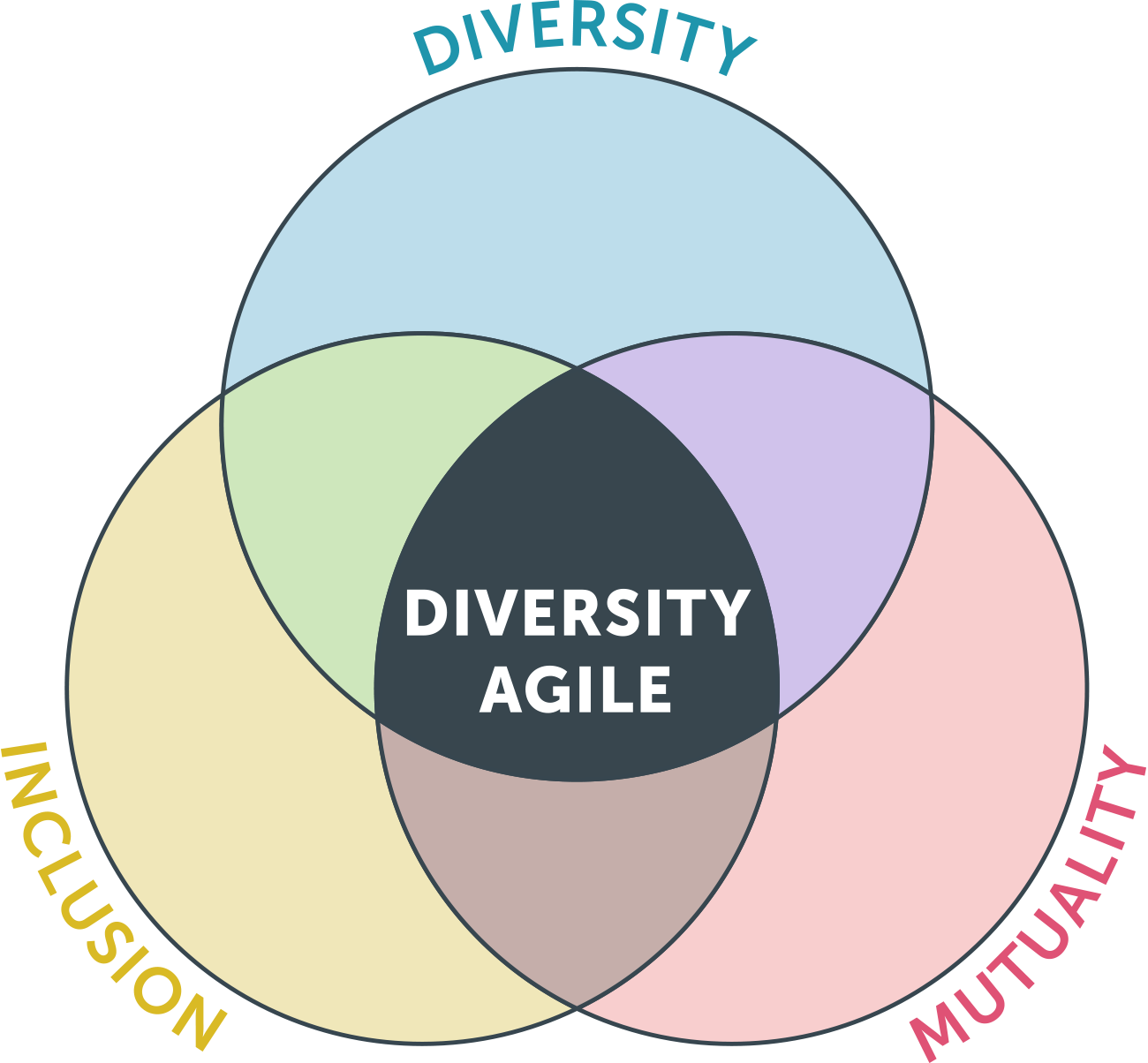 The Diversity Agile framework
We use the Diversity Agile Framework to guide organisations to transact and thrive in diverse, complex and global environments. Based on the pillars of diversity, mutuality and inclusion, we provide organisations with a strategic and action-focussed roadmap in 5 stages to leverage the benefits of a highly diverse workforce. The three pillars that drive a diversity agile organisation:
Diversity: The range of attributes that people possess. How is your diversity distributed within your organisation?
Mutuality: The extent to which the diversity of your organisation reflects the diversity of your clients, customer base or the community. Are you representative?
Inclusion: The extent to which people have fair and equitable opportunities, are engaged and empowered. What do your people feel?
Benefits of having diversity success
Leadership that values inclusion
As a leader, understand and appreciate the differences in background and lived experience of your team to create an engaging, empowering and inclusive workplace where employees thrive and are supported to contribute fully. An inclusive culture needs inclusive leaders, who understand and get the best from their people.
Organisational learning through increased engagement
Create an inclusive organisational culture conducive to psychological safety to unlock the benefits of organisational learning. A diverse workforce will embody different perspectives and approaches to work. Learn how to manage differences to grow; as individuals, and as an organisation.
Innovation and creativity for problem solving and better decisions
Create teams that leverage diversity of thought and include the perspectives of the customers and communities that they will serve. Research on creativity and innovation has consistently shown the value of collaborating in diverse environments with multiple perspectives and worldviews to solve problems and make better decisions.
Reflect a positive reputation
Understand your diversity and encourage individuals from wide ranging backgrounds to work at all levels of your organisation to gain a reputation for being socially responsible. This helps attracting and retaining talent as well as relating more meaningfully with clients, investors and partners, as they find value in engaging with a leading organisation that understands and acts on diversity matters.
Increased competitiveness and local relevance
Perform better and be more competitive by adapting your products and services to better serve local needs, personalising your marketing messages to be more engaging, managing local laws and regulations more effectively and understanding the competitive landscape better with relevant local knowledge.
As staff, customers, partners and investors increasingly care about diversity, Mckinsey research found that companies in the top quartile for gender or racial and ethnic diversity are more likely to have financial returns above their national industry medians. Companies in the bottom quartile in these dimensions are statistically less likely to achieve above-average returns.
Realizing the full potential of your organisation is just a few steps away.