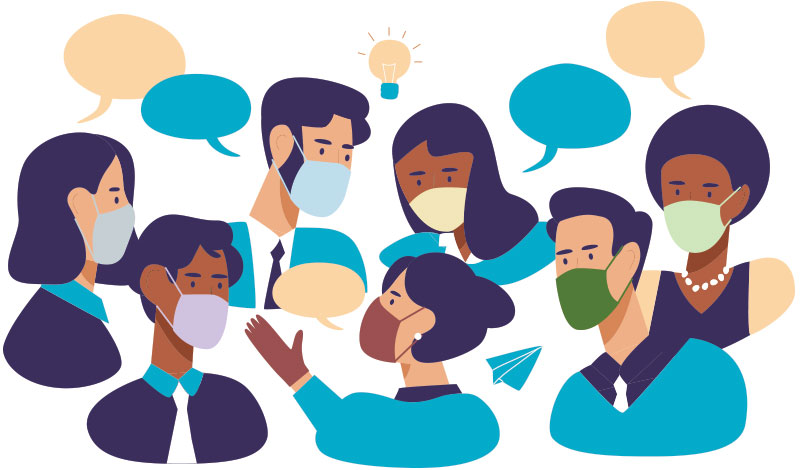 In times like these, we need to look out for one another—and listen.
As your organisation adapts to the Coronavirus outbreak, so does Diversity Atlas. This crisis may have changed where we work, and how. But work goes on—and with teams working remotely, it's more important than ever for organisations to support their people.
Now is the time to connect with each other, to learn about ourselves and our colleagues, and to build community. Driving a conversation about diversity and inclusion is a powerful way to achieve these goals.
Amid the disruption, we believe this period offers opportunities for organisations to achieve more authentic staff engagement by giving individuals a chance to tell their diversity story—and Diversity Atlas gives them the tools to do just that.
We're ready to partner with your organisation to provide:
Our world-leading diversity analytics platform is ready to be deployed remotely. Briefings, consultations and diversity surveys can all be completed online, with out best-practice standards of privacy and security still in place.
Our popular professional
development programs
With workshops, training and webinars on topics from diversity management to unconscious bias and more continuing to be delivered online.
A range of data-based
advisory services
Built on our team's years of experience in diversity management, and informed by the latest academic research on the interplay between cultural identity and organisational performance.
A shock like the one we're experiencing now affects different people in different ways. Diversity traits such as cultural background, age, health and disability might imply unique challenges for team members—challenges which aren't obvious to leaders if they're not looking for them.
In the coming weeks we will be making available our specialised COVID inclusion survey, which will give organisations insights into how the diversity of their teams creates the need for tailored inclusion strategies to make sure everybody can do their best work while working remotely.
You can register your interest in this COVID survey here—we'll be in touch to let you know when it will be ready to deploy within your organisation.
As always, if you're ready to hear from your team members about how they can thrive through better diversity and inclusion, then we're ready to hear from you.
Please contact us at [email protected] to start a conversation.