Helping organisations measure and understand their diversity: An interview with Peter Mousaferiadis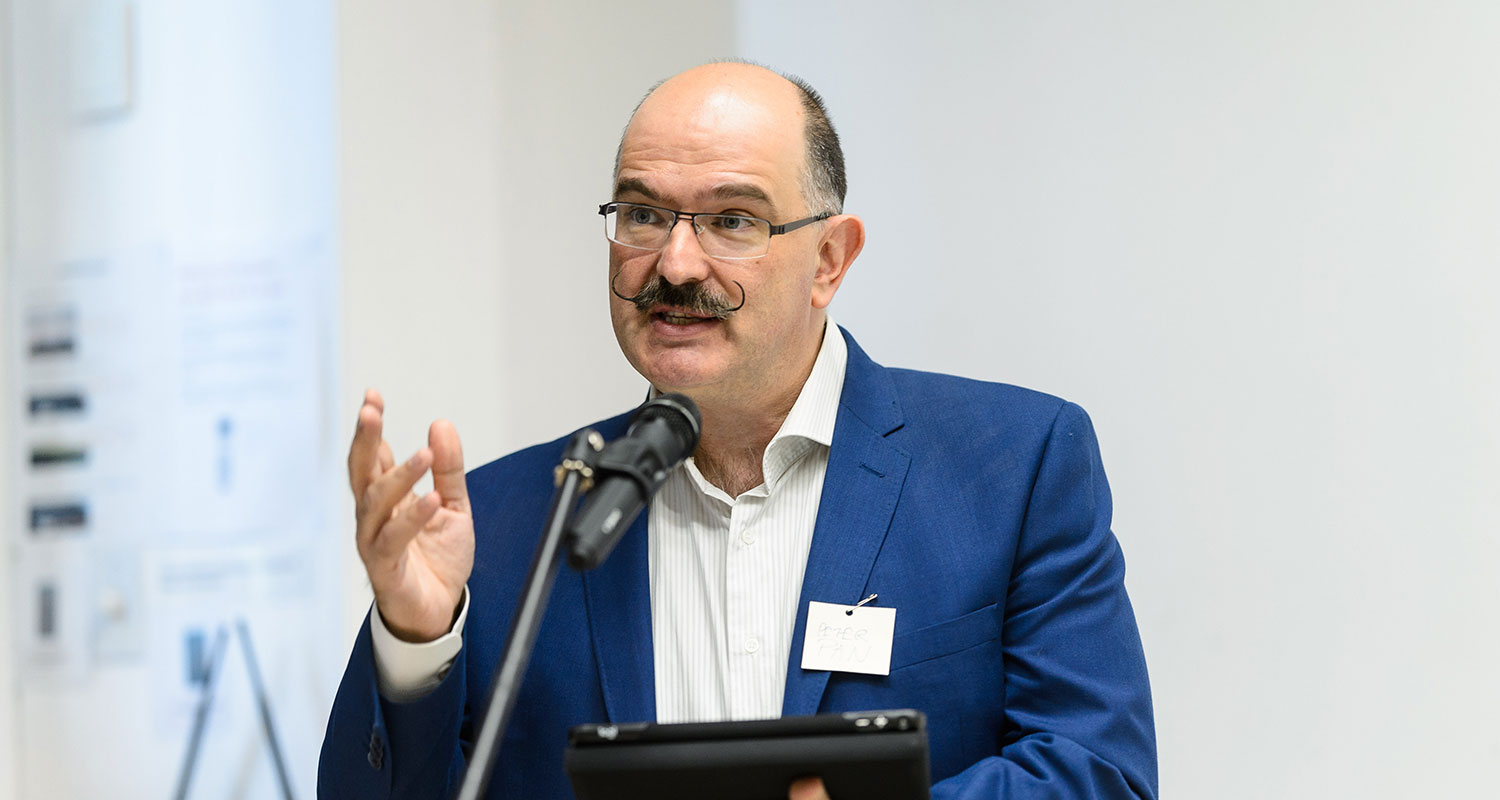 The following is an interview with Cultural Infusion CEO Peter Mousaferiadis written by Mark Planigale of Lirata Consulting. This interview was originally published by Lirata Consulting and can be found here.
---
Diversity is all around us, in our communities, networks and workplaces. Organisations are increasingly recognising diversity not just as a fact of life, but as an asset in working with communities and achieving change. But how much does your organisation really know about the diversity within its workforce, and how can it use that information better?
Innovative social enterprise Cultural Infusion have spent several years developing Diversity Atlas – a new software platform which helps organisations answer these questions. It could provide important insights for those looking to improve the way they support staff and community.
In this article we interview Peter Mousaferiadis, Cultural Infusion's CEO, about Diversity Atlas and how it can help organisations measure and engage with diversity.
---
MP: What is Diversity Atlas?
PM: If you want to manage something, you must first be able to measure it! Diversity Atlas is a diversity data collection and analytics tool. It allows organisations to measure the cultural and demographic diversity of their staff. Currently, this data is often not collected or only partially collected for compliance. Once they have the data, organisations can use it to compare mutuality – the extent to which they are representative of their community, or a target market/ customer base. Mutuality has many benefits for organisations, including improved business performance.
---
Where did the idea come from?
Growing up in a Greek household in "multicultural" Australia, the idea – no, the reality of cultural diversity has always been at the forefront of my mind. As Cultural Infusion expanded into the realm of professional services for the corporate, government and university sectors, we discovered that most organisations don't collect comprehensive diversity data about their workforce, which we were very surprised about. How can you track representation and work to counter discrimination in employment opportunities without tracking your diversity?
To begin that journey, you need to understand your starting point. How diverse is your workforce? Where is this diversity concentrated? At what occupation levels? In which departments? Diversity Atlas helps organisations uncover trends in diversity in their workplace, to measure mutuality, set targets and track progress. At the end of the day, this data enables organisations begin the conversation on representation, mutuality, and to harness the benefits that diversity brings.
---
"At its core, Diversity Atlas is a diversity data collection and analytics tool"

Peter Mousaferiadis
---
Most CRM systems can capture demographic information. How is Diversity Atlas different?
Diversity Atlas' highly comprehensive database captures nuances which no other system in existence can. It incorporates a database of 7,800 languages, more than 10,000 ethnic groups and 650 religions and worldviews, drawn from sources such as the United Nations and Ethnologue. Our database of worldviews takes a detailed look at religious diversity, delving into nebulae of branches, subgroups and denominations. The tool is also able to produce instant reports and insights in the form of 'key facts'.
---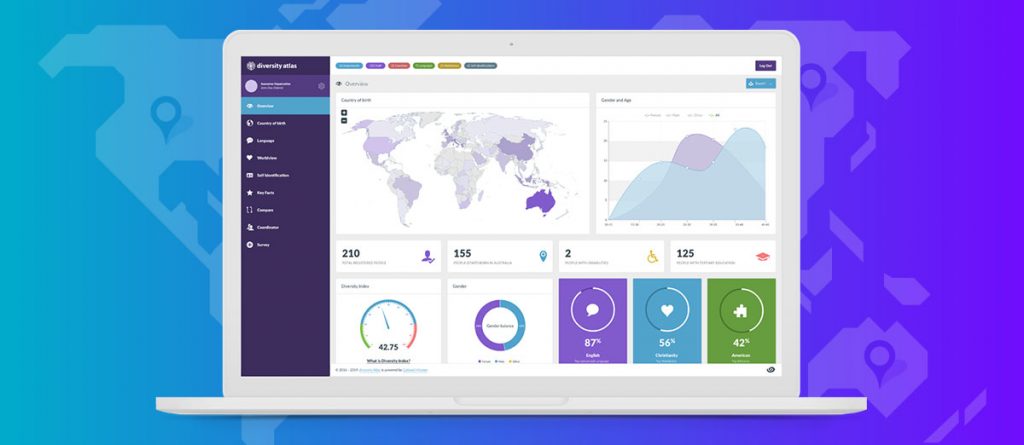 How would you see organisations using Diversity Atlas with their staff?
A lot of organisations use Diversity Atlas to inform their diversity and inclusion strategies. Benchmarking workforce diversity against the broader community is an option. Or, organisations can compare their results before and after the implementation of initiatives like a recruitment drive to hire more diverse candidates. The list goes on!
---
And what are the benefits for organisations of better understanding diversity within their workforce?
Benefits include maximising workforce engagement, managing risks arising from an increased level of workforce diversity, and improving business performance by leveraging staff language capabilities, networks and their understanding of global commercial and cultural environments. When managed properly, diversity can foster creativity, problem solving and improve business productivity. I also can't overstate the importance of an organisation demonstrating its commitment to social responsibility!
---
Some of the information collected by Diversity Atlas could be quite sensitive. What safeguards are in place to protect people's privacy?
The application has been authored using the Laravel PHP framework, with sensitive data encrypted and stored using Amazon Web Services. The data we collect is submitted anonymously and is no more sensitive than that collected by other agencies. Diversity Atlas merely streamlines the collection and representation of this data to suit purposes of diversity and inclusion.
---
What would organisations need to keep in mind as they begin collecting and reporting on more detailed information on diversity?
When interpreting analytic data, it's important to have a clear idea of the outcomes you want to achieve. Our consultation process involves working closely with organisations to understand how diversity relates to their business needs. For example, do they want to resolve workplace issues such as staff engagement, or do they want to improve internal representation of a demographic that the business is trying to access commercially? We then develop strategies around what kind of information needs to be recorded and tracked.
---
"Benefits include maximising workforce engagement, managing risks arising from an increased level of workforce diversity, and improving business performance"

Peter Mousaferiadis
---
Do you see this as potentially having uses beyond the workforce – for example to help map diversity within communities?
Absolutely! I see Diversity Atlas being a vital tool in community mapping. The most common source of community data is the Census, yet the Census does not capture the depth of cultural diversity or demographic data that our tool collects.
We are currently working with a Victorian local government on a trial project, in which the tool will be deployed by community development and planning teams to collect a further layer of data about their communities. Despite having extensive data about where their residents live, work and study, the council does not have data about their religious backgrounds, which makes it difficult for community planning to reflect cultural needs.
The council is especially impressed that the tool enables them to understand subgroups of religious or belief identities. Differences within religious communities are significant, but often misunderstood or overlooked due to lack of data. The tool allows all aspects of diversity to be intersectionally analysed in one platform, which saves a lot of time and resources.
---
What is the long-term impact you would like to see from software like Diversity Atlas?
I would like to see Diversity Atlas help organisations improve workforce efficiency and the bottom line through better understanding and utilising their diversity. If those outcomes can be correlated with the use of Diversity Atlas, then we will have more evidence about the positive benefits of diversity!
On a broader scale, I'd like to see the impact Diversity Atlas has in improving social cohesion within communities. Helping people feel represented and valued will go a long way in paving a positive environment.